Memo From Frank
In June 1897, the British signed a 99-year lease for Hong Kong. Covering 400 square miles of property, it was one of the largest leases in world history. In a smaller way, the mobile home park business is all about making smart leases. Effectively, a billboard owner is the middle man that connects the desirable location for a billboard with the advertiser that needs a sign in that spot. And the ground lease is the all-important conduit that creates the money, and secures the rights, of the billboard owner. When you consider that the normal billboard lease is 15 to 30 years in length, it's vital that the lease you use be completely correct and in compliance with the law. Although the property owner may be happy now, people change over time, as well as sell property or die and new owners will appear on the scene. Your lease is your only protection from hostile landowners in the future, as well as other sign companies that are envious of your sign location. So consider June to the honorary "Month of the Lease" and make sure you understand the ground lease your are using. If it's not the best, time to re-write it to serve you well in the years ahead.

Establishing Your Billboard Business Territory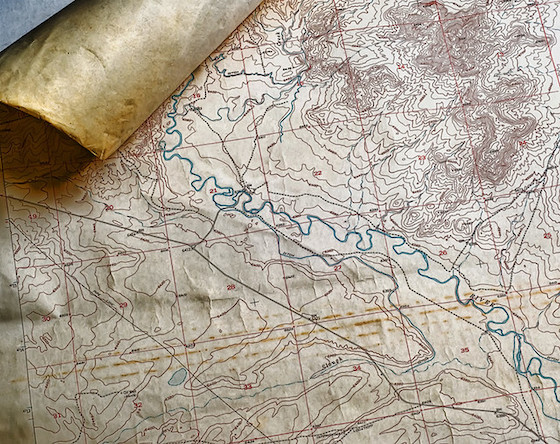 The first step in getting into the billboard industry is to establish your "territory", the market or markets that you serve with outdoor advertising. This helps focus your efforts in the most efficient manner possible. So you do you establish this territory?
Map out a reasonable radius from your home
For most people, this is a 4-hour circle around your house – which means you could drive out to the farthest billboard in your "territory" and be back for dinner. This is a standard delineator for a reasonable zone for building and running billboards.
Mark the hot area of that circle
Now take this circle and divide it into four quadrants. Now ponder this: which of these four quadrants has the most economic action going on? Which is the #2 hottest economy? Rank all four quadrants and then focus on #1: the hottest quadrant of your "territory".
Research the laws
Now that you have your circle and defined the most important quadrant, it's time to start gathering the sign laws of that state as well as all the cities that the highways pass through. Call each city on this list and get their ordinance regarding billboard signs. You can call the Department of Transportation at the state to get their criteria. The key focus is on where you can build billboards vs. where you can't.
Remember that all that matters is the real estate fronting the roads
Some people get overwhelmed when they look at how big a 4-hour radius is from their home. From where I live in St. Louis it reaches no less than 10 major U.S. cities in no less than 6 states. But before you freak out, remember that you are only focusing on the land that fronts the highways – a tiny fraction of that territory. Much of that land will only fall under the state's sign ordinance, so you only have to learn and master one set of rules in that case.
Conclusion
Establishing a territory is the first step to creating a dynamic billboard business. These tips will get you started on that mission.

The Story Of Clabber Girl Billboards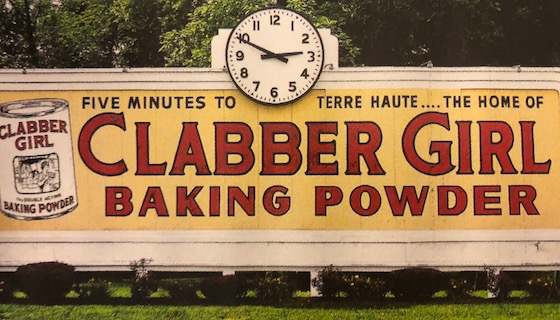 One of the biggest billboard advertisers of the 1920s to 1940s was a product called Clabber Girl baking powder. It was owned by Hilman & Company, which still owns the Indianapolis Motor Speedway (home of the Indy 500). The product began in 1899, and dominated that industry for many decades.
Clabber Girl billboards are considered landmarks today, and local communities fight to keep them maintained, even though there's little commercial value. Recently, one of them was restored on U.S. 40 in Terre Haute, Indiana. This sign is considered the oldest still standing in Indiana, and was also the first sign with electricity in the state, required to power the giant clock.
It's great that a community would love a billboard so much that they organized a full renovation of the sign to keep it standing. It's an interesting footnote that the sign was on land owned at one time by the Hilman family that owned Clabber Girl.

The Ultimate Billboard Boot Camp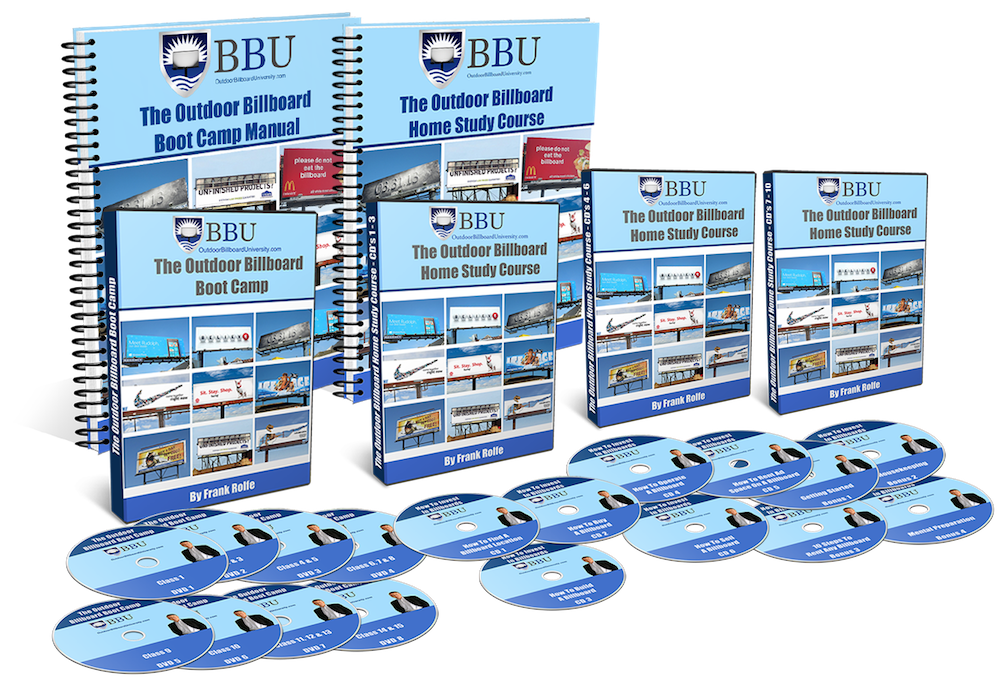 How to Find a Billboard Location



How to Buy a Billboard



How to Build a Billboard



How to Operate a Billboard



How to Rent Ad Space on a Billboard



How to Sell a Billboard

Get Your Copy Now!

You Never Know How Big Something Can Grow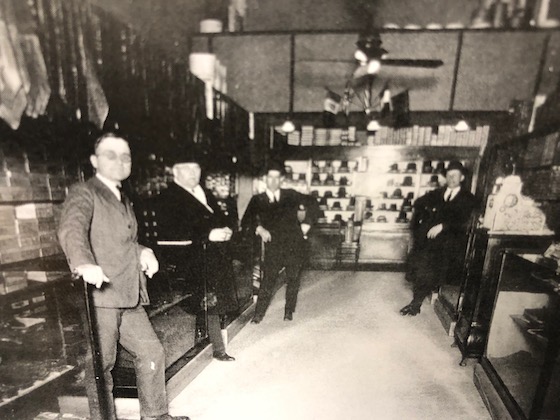 This is a photo of President Harry Truman as a young man with his first clothing store. Nobody would have ever predicted back then that he would go on to become the 33rd President of the United States. That's just how life goes, you can never know how big something can grow. Clear Channel outdoor, for example, began as two bicycle repairmen in California trying to earn side money installing theater posters. So why can billboard businesses grow so large from often humble beginnings?
You control your own destiny
One reason that billboard companies can grow large is that you are your own boss and, as a result, create your own destiny. Big companies have all types of roadblocks to stop you from advancement, but with your own billboard company you have so limitations except those you create. And, as America knows, an entrepreneur with total freedom can result in some pretty fast growth (look at Dell computer and Apple).
Anything is possible in sufficient scale
One of the big drivers to creating big things is the question "is there enough opportunity to grow this venture?" With billboards, the answer is "yes". The sign industry in the U.S. is giant, and there are always plentiful opportunities if you try hard enough. And the growth in your count of billboard signs simply increases your diversity. If you had 30 signs just making $3,000 per year each, that's $90,000 per year in net income.
If you love doing it, it's not work
One reason that you can grow a billboard company quickly is that it's a lot of fun to do the work. Billboards offer a wide range of duties that include a whole lot of talking and problem-solving. It's a win/win business where everyone is happy and nobody dies if you screw things up. Doing things you like to do is not really "work" anyway, right?
All giant oaks began as a tiny acorn
Every billboard company in the U.S. – regardless of size – began as a tiny endeavor. Besides the bicycle repairmen that became Clear Channel, you have the tiny sign company that began as a builder of telephone pole signs for Holiday Inn that grew into Outfront Media. Don't let anyone tell you your dreams are impossible because they're no different than those of what are now America's giant sign companies that started just as a one-person shop.
Conclusion
Nobody can predict the future. But it's a safe bet that those who work hard and are persistent are always going to prevail. Billboards give you that opportunity.