A Trip To The Route 66 Museum Affirms The Importance Of Outdoor Advertising
I recently stopped at the Route 66 Museum on Interstate 44 in Eureka Missouri. It is built around an original section of the "Mother Road", dating to around the 1920's. And the first thing you realize is that the fascination with Route 66 is also a fascination with outdoor advertising. Indeed, about a third of the displays are of early outdoor along this corridor.
One of the first signs in the museum is that of Burma Shave – a shaving cream product that was noted for clever sayings that occupied several billboards in a row. These signs can still be found in many parts of America, although I think they are the result of farmers and Route 66 advocates who religiously maintain them. Other signs represented included early soft drink, motel and gas station outdoor.
Contrary to what many Scenic America members would tell you, Americans have a deep appreciation and enjoyment for billboards. Sure, some of the ads are garish, but many have become a part of American culture. For example, the Hollywood sign in Los Angeles is a historic landmark, protected today by 24-hour surveillance, and considered so valuable an icon that nearby property owners were recently bought out to protect the sign from potential blockage by home development. Does that sound like an eyesore to you?
I have always had an interest in antique signage. When I first started my billboard company, I was enthralled with the offices of Harrington Outdoor because they were decorated with early Coca-Cola and Marlboro outdoor posters. I vowed to buy my own someday, and ultimately decorated my own office with framed early posters for Dr. Pepper (which I still have today). As I write this article, in fact, I am looking at a 1940's outdoor poster for Dr. Pepper reminding me to drink one at 10, 2 and 4.The history of outdoor advertising is entwined with the history of many classic American industries, including automobile, lodging and dining. You can be proud to be a part of an American original.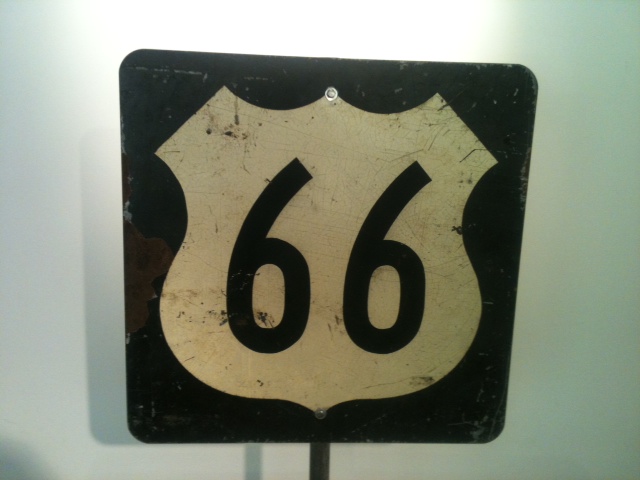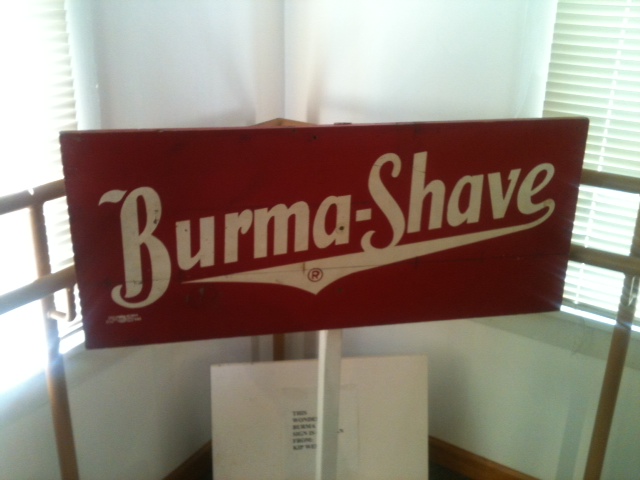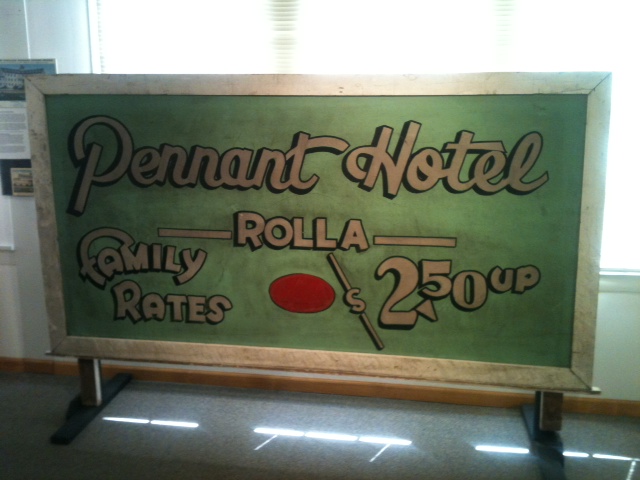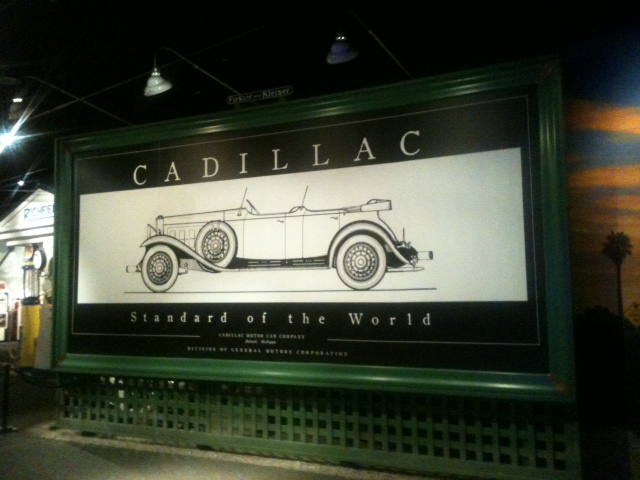 The Peterson Automotive Museum In Los Angeles
Features A Full-Size Vintage Cadillac Billboard From The 1920's
It's not just the Route 66 Museum in Eureka that features antique billboards. I also ran across this antique billboard at the famed Peterson Automotive Museum in Los Angeles, California. Billboards are as much a part of the U.S. culture as classic cars, apparently.

Billboard Home Study Course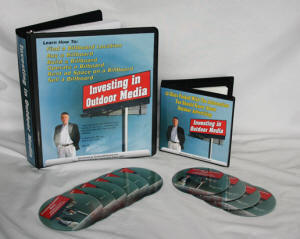 How to Find a Billboard Location



How to Buy a Billboard



How to Build a Billboard



How to Operate a Billboard



How to Rent Ad Space on a Billboard



How to Sell a Billboard

Get Your Copy Now!

Memo From Frank
If you're in sales, nothing is more fun that shaking off the ice cubes from winter and starting to get calls from advertisers looking for boards. Those advertisers who go into hibernation in the winter come back in force in spring. To take full advantage of this, however, you need to make sure that you are in a position to harvest this surge in demand. Make sure that every vacant sign you have (or at least one if you have several on the same roadway) has your phone number on it. Those advertisers who said that they had an interest from last year should get a phone call. Put together media packages that let ad agencies know what you have available.
Now's the time to get your sales ramped up to 100%, while the sun's shining.

A Billboard Story
I sold my billboard company in 1996 to Dan Simon's Universal Outdoor. Simon had assembled an enormous number of billboards over a very short span of time. When I met him the first time, he had about 100 faces. Just a few years later, he was at 1,000. The next thing you knew, he had gone public. He seemed to be 100% committed to building a giant billboard company. So you can image my shock when it was suddenly announced that he had sold everything to what is now Clear Channel. I asked his number two guy what had gone wrong, and he told me that it had always been Simon's goal to sell the company to a bigger player. Apparently, in his office was a ceramic pig and Simon's motto glued to it which said "Nobody Ever Went Broke Taking a Profit". So his goal from the start was apparently to build the company up, go public, and sell out. Oh well, it was a shorter term goal that we had all figured, but at least he stuck with his mottos.

A Billboard Investment Tip
Benjamin Franklin said "Diligence is the Mother of Good Luck". That means that the best way to make a success of something is to do thorough research and really understand your deal and all its benefits and disadvantages. If you're going to build a sign, make sure that you have a complete understanding of rents, vacancy, potential blockage issues, potential development issues, etc. Basically, you make your own luck. There weren't any billboards in the age of Franklin, but his wisdom applies, anyway.

The Market Report
Prices Are Delayed By At Least 15 Minutes