Memo From Frank
Do you have any goals for 2015? Is your goal to make more money? Is your goal to create an extra income stream to help fund your lifestyle? Are you trying to replace your day job, or simply build a nice hobby income? If the answer to any of these is "yes", then billboards are a good choice. But you have to develop a workable plan. I spend about a week each year developing my business plan for the new year. I make a complete personal business plan, from personal budget and goals to business objectives and potential income streams. I want to be ready, on January 1st, to enact my plan and start the game for the year. If you do not have such a plan, I urge you to start today. I think it's an essential part of being successful. And, while you're developing that, I want to wish everyone a Happy New Year!

Why The CBS Outdoor Conversion To Outfront Media Is Not Doing Well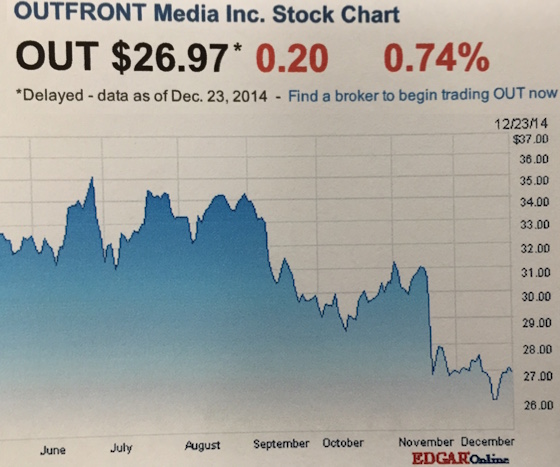 You have probably seen the shields on the CBS Outdoor billboards coming down and being replaced with "Outfront". CBS Outdoor is re-naming itself to showcase that it is now an independent company that is 100% focused on outdoor advertising, and not CBS's core holdings of television networks. However, based on the stock price, the plan is not going well. The stock has fallen from a peak of around $35 per share to around $27 today. Why?
The top end of the industry is worn out
The consolidation of the industry has been going on for around two decades, beginning in roughly 1995. Wall Street has bought up all of the smaller players and merged them into massive billboard holdings, and pushed up sign values about as high as they can go. Billboards have simple financials: you have about two faces to rent and ground rent, electricity and maintenance to pay. There's no fancy way to push net income. The introduction of LED was supposed to convince investors that there was a new way to push revenue, but it has failed to live up to expectations. As a result, investors don't see any reasonable to push billboard income at these large operators any higher and, as a result, don't see the stocks as a growth opportunity.
Rents have been pushed as high as they can go for national accounts
A successful billboard advertiser must sell more product, and make a net income higher, than what the sign costs. This becomes extremely difficult as rents have mushroomed 10% per year for over a decade. With the rent on many major-market billboards exceeding $5,000 per month, how can a typical advertiser make any sense of that? How can they show any return on their investment in that sign? The truth is that they can't. That's why billboard rents are levelling off, and are unlikely to go up much for the foreseeable future. This lack of revenue growth is what's fueling the apathy in the stock price. Everything has a limit, and billboard rents are about as high as they can physically go.
The large players are missing out on the future of the industry
Billboards have some terrific traits. They have a captive market. They are not hampered by the internet. The business model is simple. Customer retention is high. They are low maintenance. They offer the lowest cost per exposure of any U.S. advertising method. But the future of the industry is in smaller and mid-sized markets, and not in the big cities. The business model is ripe for introduction into many new markets across the U.S., in which willing advertisers can rent an entire month of a billboard for the cost of a single newspaper ad for one weekend. But the big players have boxed themselves into one product line, namely big steel monopoles in the major metropolitan markets.
Why this is great for small operators and those getting into the industry
When I got into the billboard business in Dallas, I had to compete with 60 small operators. Today, those have been consolidated into about 5. That means that competition is lower. In addition, the big companies have painted themselves into a finite corner of steel monopoles and have skeleton staffs due to constant cost cutting from the corporate headquarters. I have never seen a more ripe market coupled with fewer decent players. That's the recipe for opportunity, if you know what you're doing.
Conclusion
Big billboard companies are screwed. They know it, and Wall Street has now figured it out. Putting up new nameplates does not excite anyone, except those getting paid to install those nameplates (it's worthy of note that replacing the entire CBS portfolio shields will cost around $1 million in labor and materials). How's that for wasteful? Smart billboard owner/operators are taking advantage of the decline of Goliath to make their own empires based on what's working out there, and not what's been beaten to death.

Why I Miss The "Motion" Billboards Of The 1950's And 1960's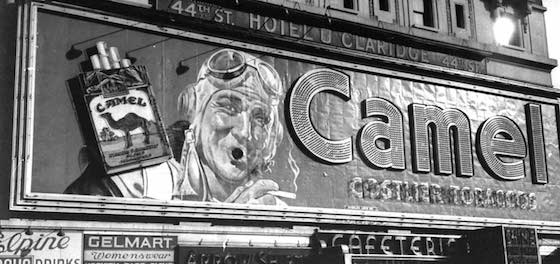 What could be more memorable than a billboard in which a cup of coffee is poured from a kettle, and then steam comes out of the cup? Or a giant cowboy who moves his arm pointing towards the exit? Or a guy smoking a cigarette where smoke comes out of his mouth? These "spectacular" signs were common in the 1950's and 1960's. I can remember just about every one of these that I've ever driven by. Sadly, however, they are almost all gone today. One of the last is the Coors waterfall in Dallas, on the top of Goat Hill. This billboard features a giant waterfall to tie in with the theme of Rocky Mountain brewing of Coors Beer. What happened to all these great signs? Most were torn down for redevelopment over the years, as their massive size was typically part of building exteriors or roof-mounts. Others were taken down due to high operating costs. And still others could not be replaced due to ordinance problems. It's too bad that many Americans today never saw these works of advertising art.

New Billboards For Sale On OutdoorBillboard.com

Billboard Home Study Course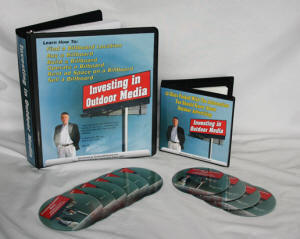 How to Find a Billboard Location



How to Buy a Billboard



How to Build a Billboard



How to Operate a Billboard



How to Rent Ad Space on a Billboard



How to Sell a Billboard

Get Your Copy Now!

The Market Report
Prices Are Delayed By At Least 15 Minutes